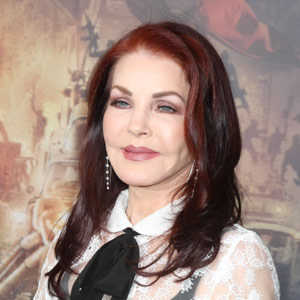 It's a common fantasy to imagine you're the main squeeze of one of the world's most desirable humans, but it was real life for Priscilla Wagner Beaulieu. In the late 1960s she was married briefly to heartthrob Elvis Presley. Unfortunately, sex symbols often remain so even after they put a ring on it. In a recent People interview, Priscilla revealed how she always felt uneasy leaving Elvis alone with anyone—even going so far as to accompany him while he was having his teeth cleaned.
Fortunately (or unfortunately, depending on your point of view), most of us don't need a chaperone during our six-month dental hygiene visit. We might, however, encounter a different problem: finding time for a cleaning amidst a hectic work and family schedule. And because nothing looks or feels wrong inside the mouth, many justify putting it off to a more convenient time.
But semi-annual dental cleanings are an important part of dental disease prevention and as important as your daily hygiene practice. Here, then, are 3 reasons to keep your twice-a-year dental cleanings right on schedule.
Removing pesky plaque. Just like daily oral hygiene, the main purpose of dental cleanings is to remove disease-causing plaque and its calcified form, tartar. They're necessary because even if you're a brush-and-floss "ninja," you can still leave some plaque behind. These deposits can then harden into tartar, which usually can only be removed with a hygienist's specialized tools and techniques. A professional cleaning ensures your teeth and gums are as free of plaque and tartar as possible.
Identifying "silent" disease. Just because you haven't felt or noticed anything lately doesn't mean your teeth and gums are disease-free. In fact, both tooth decay and gum disease can run "silent" with no noticeable signs on display. But a routine visit often involves x-ray imaging or other diagnostics—not to mention the astute eye of an experienced dental professional—that can identify disease you might not otherwise notice.
Getting a little extra smile pizzazz. Besides causing disease, plaque and tartar can do something else: dull your smile. A thorough dental cleaning not only removes the plaque, but also helps uncover a more attractive smile hiding below the gunk. Hygienists often follow a cleaning with a polishing paste that further boosts your smile's brilliance and beauty.
If it's been a while since your last dental visit, there's no time like the present to get back on track—so make your appointment today. Whether you come alone or have your watchful honey with you, regular dental cleanings will keep your teeth and gums healthy—and your smile bright.
If you would like more information about dental hygiene visits, please contact us or schedule a consultation. To learn more, read the Dear Doctor magazine article "Dental Hygiene Visit."